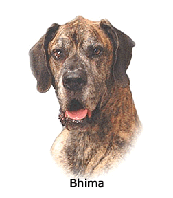 Frequently Asked Questions

What is interspecies communication?
It is the direct transference of thoughts, feelings, images, and sensations from a being of one species to a being of another species. I suspect that science will eventually explain the mechanism responsible for this phenomenon. The fact that thoughts are associated with flow of electricity within the brain is well known. It is my personal experience with this form of communication coupled with my knowledge of the physics of electromagnetism that leads to this speculation.

*Important—this type of communication is never a substitute for veterinary care, proper nutrition, exercise, or training.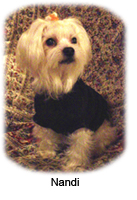 Do I need to prepare in any way?
Please come to the call with a list of questions that we can use as a starting point. You may ask any question at all. It may be something as simple as "Do you have any food preferences?", as important as "Where are you feeling pain?", or as complex as "How do you feel about the other animals you live with?" As in any conversation, we cannot predict what topics we will touch upon once we are in active communication. In fact, the animal may even have questions for you!
Does the animal have to be present?
No. The animal does not have to be with the caller or with the communicator. Often, it can be interesting for the caller to be with the animal as he or she may confirm what's been communicated by his or her behavior. However, there are fewer distractions if the animal is not in the same location as the communicator.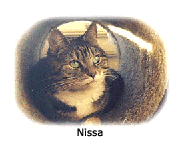 How long is a consultation?
Appointments are scheduled in blocks of 15 minutes. You may choose a 15, 30, 45, or 60 minute consultation, depending on how many animals you would like to communicate with and the nature of the questions. I suggest at least 30 minutes to an hour for detailed physical information, complex issues, or for training/competition questions.


Can anyone learn to communicate with animals?
There are specific techniques that can aid in developing the natural abilities that I believe we all share. Please call to ask for more information on the private instruction that I offer (as well as referrals to workshops and books offered by other communicators) that will help you learn more about cultivating this skill.
Have you been communicating with animals all your life? What are
your qualifications?
I have been living and working with animals all of my life and have had the ability to communicate with them since childhood. Because I grew up with a such a strong feeling of love and kinship toward animals, they have always been central to my life and work.
I have extensive professional and personal experience with horses and have worked closely with veterinarians for many years. I accompany my canine family members to dog school, and have participated in obedience and lure coursing trials and therapy dog work.
For over thirty years, I have practiced meditation and studied yoga philosophy. My academic training is in physics, mathematics, geology, computer science, and Sanskrit language and literature. All of these interests have helped develop my ability to focus intensively and have enriched my understanding of nature.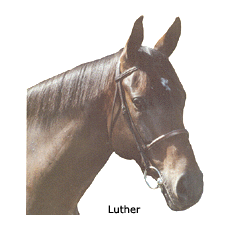 My work as a personal coach has given me insight into the motivations of individuals as well as the dynamics of interpersonal relationships. I also have training and certification in Kripalu Meditative Bodywork which has given a solid basis to my knowledge of anatomy and physiology.
It has been my life-long desire to help others discover the connection that exists between beings of all species, as greater awareness of this connection often leads to spiritual growth and to a deeper understanding of the needs and desires of others.